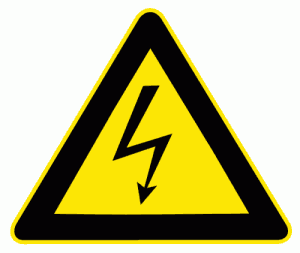 In the never ending war against spam, many bloggers across the internet are utilizing tools (both free and premium) to thwart aggressive marketers attempting to sell everyone useless "enhancement products" or adult rated toys.
Unfortunately many bloggers (both seasoned and newbie's) are choosing methods that are turning potential commenters into lurkers, killing off what could be a thriving community.
So unless you enjoy massive collateral damage while you battle against comment spam, here are four dumb (yet popular) ways to fight comment spam–as well as alternatives for those of you adopting these methods.
CAPTCHA's, reCAPTCHA's, Word Puzzles And Math Games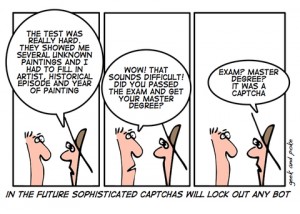 (Image Credit: Geek And Poke)
If you are using these methods to thwart comment spam on your blog you have already failed your readers as well as wasted your time.
CAPTCHA's and reCAPTCHA's are already dead (as in useless) since spam bots can read them just like your next door neighbor. Worse, using CAPTCHA's can prevent people who are visually impaired from commenting on your site.
The same applies to "word puzzles" and silly math games since most decent computers can already solve these (as a Google search will often prove).
Solution: WordPress fans can use various plugins like Askimet, WP-Spam Free and Sabre to combat comment spam, while MovableType guru's can utilize Typepad Anti-spam.
If you are using Blogger, outsourcing to either Intense Debate or Disqus is highly recommended (at least until Google develops their own anti-comment spam system for Blogspot fans).
Word Filters (aka Comment Censorship)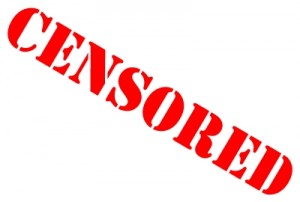 Unless you live in a hostile nation where freedom of speech is a fantasy, blocking comments from appearing that mention certain words will do more to annoy your readers than the ever so vigilant spammers.
Example: You create a word filter that blocks the word "crap." Unfortunately your filter will include any phrase containing the word "crap," like scrapbook, which may not please your reader.
Meanwhile Mr. Spammer will simply space it out (i.e. "c r a p") or use symbols to replace letters (like [email protected]).
Solution: Avoid using filters completely! However if you run a family friendly site that is read by kids, you may want to consider having comments containing certain words be automatically moderated instead of having them blacklisted.
Manually Blocking via IP Address
Blocking IP addresses is never a good idea, mainly because many spammers (whether human or robotic) use either false IP addresses or proxy servers, making IP blacklisting utterly useless.
Worse, spammers may randomly pick your commenters IP address, which could translate into an angry email over why they are being censored on your blog (note: this is a rare occurrence, but it has happened in  my experience).
Solution: Avoid manually blocking IP addresses and let your anti-spam software handle the pseduo-IP spammers (as they can detect a false IP from a legitimate one, and moderate accordingly).
Closed Registration (aka a comment cult)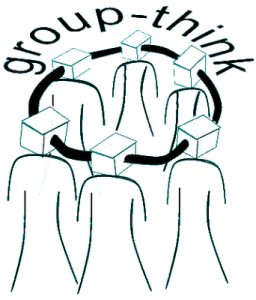 Some blogs (especially those with a lot of traffic) will attempt to thwart comment spam by only allowing registered users the privilege of commenting.
While this is one excellent way to combat comment spam, some bloggers go beyond this by only allowing readers to register during certain times, then closing off comment registration once a few hundred (or a few thousand) sign up.
Although this method may keep out the spam (along with the trolls), it often creates an echo chamber, where readers will avoid offending the blog master lest they find themselves banished to roam the inter-webs.
Unless you goal is to encourage group think amongst your commenters, this option should be avoided at all costs.
Solution: Instead of closing off registration to the world, you might want to consider only allowing users from respected social networks (like Facebook) or blog platforms (WordPress, Blogger, Typepad, etc.) to comment.
The easiest way to do this is via RPX, although you can always implement the necessary code in manually.
This may encourage outsiders to leave opinions (even if they dissent from yours) without creating a closed commenting cult around your blog. 😉
What about ________? (fill in the blank)
Have you come across any other dumb methods bloggers use to combat comment spam? Feel free to enlighten us all in the comment section below!
Author:
Darnell Clayton
Darnell Clayton is a geek who discovered blogging long before he heard of the word "blog" (he called them "web journals" then). When he is not tweeting, Facebooking, or blogging about space and his beloved iPhone, he enjoys running, reading and describing himself in third person.