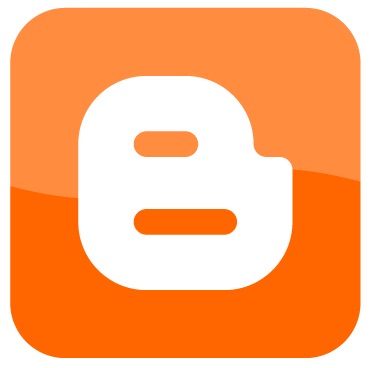 Despite the massive amount of attention that WordPress receives in the media, the fact of the matter is that Blogger (also known as Blogspot) is still the number one platform in the blogosphere.
According to both Quantcast and Compete.com, Blogger receives three times as much traffic as its WordPress rival, despite the fact that the latter allows users to use their platform upon their own server.
While there are serious financial advantages of using Blogger over WordPress, most BlogSpot fans do not utilize these assets to the fullest (which might explain why there are so few blogging pro's using the platform).
So for those of you who choose the orange and white "B" over the blue and white "W," here is a how to guide on how to make the most of your BlogSpot experience without having to exit the world of Google.
BYOD: Buy Your Own Domain
If you are still publishing underneath the BlogSpot domain you will probably never achieve the status as a blogging pro.
Although it's cheaper to use a subdomain rather than buy your own, blogs underneath a subdomain carry little authority online (with the only exception being if they are apart of a network). By purchasing a domain, you will help establish some credibility with your readers.
For those of you worried about your former BlogSpot permalinks, Google will seamlessly forward your visitors to your new domain without having your fans encounter a 404 error page.
Tweak Thy Templates
Despite the fact that Blogger has rolled out an awesome template designer that rivals (if not surpasses) WordPress and Typepad, BlogSpot users are still choosing the default blog skins (to the annoyance of the human race).
Even if one is not fluent in the art of HTML, CSS and Java, you can still design an elegant blog by simply taking the time (perhaps an hour or two) adjusting the layout, background, fonts, etc. of your site (as the video below will show you).
Doing so will not only help set you apart from the zillions of blogs online (which is important), but also give readers an aura of professionalism which could help you earn a blogging job down the road.
It's The Pages Stupid!
A long time ago in the dark ages of blogging, BlogSpot users were forced to use regular posts as "pages" due to Google's lack of foresight. That issue is no longer a problem thanks to the boys and girls at Blogger who have now made pages a reality.
Unfortunately many Blogspot lovers are still using posts as their basic About, Contact, etc. pages, which screams tacky to your readers (both new and old).
By utilizing pages for your BlogSpot Blog, you will earn more respect in not only the blogosphere, but from your loyal fans as well.
To Navbar Or Not To Navbar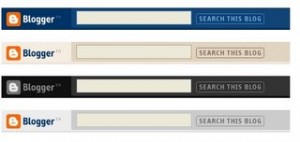 Unlike many other blog platforms, Google doesn't go after you for removing the Navbar via various scripts.
Although I would recommend users removing the Navbar (as it will help make your blog more professional), it may curb your chances from appearing on Blogs of Note which can expose your blog to thousands (if not millions) of new users.
Instead you should attempt to make the NavBar blend in with your blog by selecting either Transparent Light or Transparent Dark (which can be accessed in the "Page Elements" section underneath the Design tab.
Keep Search Simple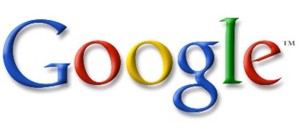 Instead of relying upon the Navbar search, you should attempt to opt into Google Custom Search Engine, which is not only easier for your readers to grasp (as they may not always opt for the NavBar search) but also much more profitable too.
Although you can customize the appearance of the search results, from my experience it's always best to mimic Google's default layout scheme (as it feels more natural for readers).
BlogSpotting On The Go
If you own an iPhone, Blackberry or Android powered smartphone, then you need to consider purchasing apps that can make it easier to publish posts if a notebook or PC is not available.
BlogPress (which is compatible on the iPhone as well as the iPad) is a must have for iGeeks while Android fanboys should checkout BlogAway.
If you have a Blackberry device or a regular feature phone, you can still blog from your phone via SMS and email.
Feedburner Frenzy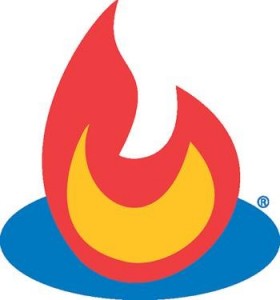 Considered by many pro bloggers to be the standard RSS analytics tool, BlogSpot fans should be incorporating FeedBurner (which is owned by Google) within their blogs.
FeedBurner will not only provide you with stats on how many users are reading your blog (whether through RSS or email), but FeedBurner can also replace your default RSS feed, giving you a total picture of your subscribing audience.
Jump Breaks Are Mandatory
While displaying the full post to your blog may give you a warm feeling in the stomach, it may also keep new readers from reading your content.
Most users like to scan items before they read posts (especially if they are lengthy like this one), so it is best to use "Jump Breaks" (which Google unveiled in 2009) in order to make it easier for your readers to scan your blog for new and exciting content.
Any other tips?
These are only a few of the dozens (if not hundreds) of tips BlogSpot fans should apply if they consider problogging on Blogger.
Are you a Blogger fan or have you used Blogger in the past? If so, what tips would you recommend to help our BlogSpot friends succeed?
Author:
Darnell Clayton
Darnell Clayton is a geek who discovered blogging long before he heard of the word "blog" (he called them "web journals" then). When he is not tweeting, Facebooking, or blogging about space and his beloved iPhone, he enjoys running, reading and describing himself in third person.