For many bloggers, a comment is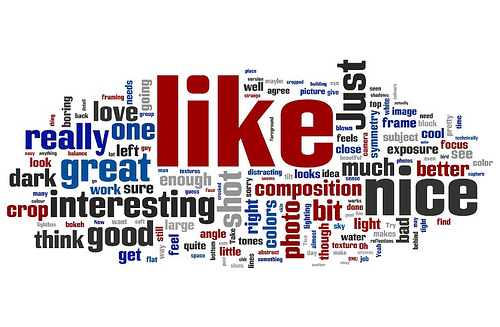 a very valuable thing, especially for new bloggers who are looking for confirmation that their voices are being heard and visitors are actually engaging their new blog. Its very satisfying when our articles are well received by our audience and we begin to build a vibrant community of dedicated readers.
The truth is that blog comments can provide a greater purpose than just feeding our egos and offers a wealth of information that can help to propel us further on our blogging journey. Blog comments contain clues to the things we may be doing wrong and what our readers really want to see.
Let us take a look at what we can learn from our blog comments.
Are Your Readers Commenting At All?
If you've been blogging for some time now and all you've been getting are a couple comments on your posts and sometimes none, it may be an indicator that you need to be doing things differently. There may be a couple articles occasionally that receive zero comments but your blog should not look like a ghost town.
If a reasonable number of readers are not commenting this may mean that:
You need to write more engaging, reasonably sized articles
Your articles need to have a call to action like the last paragraph in this post
Your blog design may be too cumbersome and scares your readers away
You have barriers to commenting like captcha forms or require readers to login
Your readers don't trust your opinion
You don't interact with the comments that you do have
And the list could go on. Most importantly, try reaching out to others in your niche by connecting through social networking sites or a blogging community like My Blog Guest. You will need to really put yourself out there, get social and meet some new people. Remember, being anti-social will not help your blogging career.
Lessons You Can Learn & Ideas Gained
Commenting is the quickest and easiest method for readers to provide feedback and share ideas; and oftentimes within these comments are clues that will help you to do better.
I will often create blog posts based on questions posed by readers or even ideas they may share from their own experiences. These posts offer the greatest opportunities for truly connecting with your readers as it will show that you are truly serious about blogging and value your readers' input. This will help you to gain dedicated readers who will not only read your posts and follow your blog but spread the word for you and define you as an authority in your field.
One could say that blog comments serve the same purpose as what customer feedback would be for a large organization. So if you are looking for ideas or inspiration to do things differently, the answers may lie within your comments.
Conclusion & Discussion
Acknowledging and responding to your blog comments is key for growing a vibrant community around your blog by truly connecting with your readers. As your readers become more familiar with you and your writing, the more valuable information they will share about their experiences and ideas that will help you to become a better blogger.
How has commenting helped you on your journey and what have you learned from your readers' comments? Do you have any tips for getting more comments? Please share your thoughts with us below, we would love to hear from you.
Robyn-Dale Samuda is a Web Developer & is owner of Yuraki, a Website Development, IT Consultation & Online Marketing Firm in Jamaica. He has a passion for the web and helping clients achieve more online.