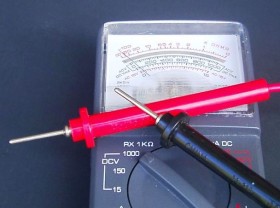 Reviews are one of the best types of post for a blog. If done well, they are very search-friendly, extremely useful to your readers and can be great conversation starters for building comments.
However, a review done poorly can be a pretty big mess. Not only can it create a great deal of needless controversy and headache, but it can actually discredit your site and, in extreme cases, create legal troubles.
Though angry and misanthropic reviews are all the rage in many circles, especially with older video games and movies, they are primarily comedy shows that aren't intended to give a true review of the content. Most people, in those cases, know the subject material to be bad, it's just a matter of how much so.
Writing a review for the purpose of informing and drawing conclusions can, at times, be a delicate act but pulling it off is one that your readers will appreciate. Balanced, thorough and honest reviews are still surprisingly rare on the Web and when people are making purchasing decisions, they seek those out.
So how do you make sure your review actually helps your readers? The answer is to plan it out carefully and take the time to do ensure you have everything you need inside.
The Pitfall
A bad review is not the same as a negative one. Instead, a bad review is one that either doesn't tell the readers what they need to know, makes you look uninformed or make you appear biased. Even worse, with new laws, bloggers who don't properly disclose conflicts when reviewing a product may even find themselves in legal trouble.
It's easy to make these mistakes with a review because a review is inherently a conflict-generating post. Odds are, with pretty much anything you review, some people will like it and others will not. So no matter what stance you take, others are going to disagree with you. While that's fine and can be great for discussion, it's important to back up your position and be able to withstand any criticism that you take over it.
Without that kind of support, honest reviews often turn into flame wars and personal attacks. Even if you're right, these battles can hurt your site and your personal reputation, depending on the direction these battles take. While disagreement is part of the game with reviews, it is important to steer the conversation well and that's something you do with the initial review.
This is why crafting a solid review is important and why it's worthwhile to step back and understand the elements every review needs to have.
How to Avoid It
When writing a review, it's important to treat it less like subjective opinion and more like a debate. It's not a matter of saying that something is bad or good, but to explain why. You need to be able to back up your views with facts or examples. If something truly is subjective, such as why you didn't like a movie or a song, still indicate what you did or didn't like and why.
To do this, you need to take several steps, beginning well before you sit down to write the review.
Use the Subject Thoroughly: Though first impression reviews can be useful, it is important to mark them as such. For thorough reviews, you need to use, watch or consume the product enough to be intimately familiar with it. With electronics, this might mean using them for a few days, with movies, you might have to see them twice or at least give yourself time to think about them.
Take Notes: When possible, take notes when using, watching or listening to a product for review, You won't be able to remember all of your thoughts and your notes will help you get a more well-rounded picture.
DIsclose Any Conflicts: Openly disclose any conflicts including whether you got a free version of the product to use, if you have any involvement with the company behind it or if it was a paid review. This not only complies with the law, but also is a matter of being honest with your readers.
Once that's done, you can sit down to the review itself and, though you have a lot of freedom with how they write the actual article, there are a few things it should almost always include:
Background: You should first tell your readers both about what you're reviewing and about yourself, specifically how you're approaching this product. For example, are you an iPhone user trying an Android for the first time or do you usually hate movies from this director? This gives readers a sense of orientation both about the product and where you are coming from.
The Good: What did you like about the subject of the review? This is crucial even in negative reviews to offer some balance and let others know what they might like about it.
The Bad: What did you not like about the subject? Even if the review is positive and you have to mention quibbles, talking about the bad things is important also for balance, but because things that may be minor for you could be deal-breakers for others.
Wrap Up: From all of that, try to draw some conclusions that are practical. If it's not for you, say who it might be better for (if anyone) or what might sway you in the future. The goal is to draw your conclusions, but also make it easier for others to draw their own, perhaps pulling a different message out of the review but one more relevant to their tastes and situation.
Score: I personally dislike scores in reviews as it seems an attempt to condense a complex opinion into a simple number, but many readers do demand such a system as it brings a sense of order to the review. Depending on your subject matter and audience this may be a necessity.
If a review has those elements and they are done well, it will, most likely, be a well thought out review that will actually help your readers make informed decisions, rather than simply expressing a viewpoint.
Bottom Line
The goal of a review is not to simply say whether you liked or didn't like something, but to educate others about the product and whether or not they should be buying it.
Even if you didn't like something or find it useful, someone else might and if you trash the product with little explanation, they might never know. However, if you explain why and highlight the positives and the negatives, they might be able to look past an overal negative review to find something worthwhile for them.
Equally importantly, this type of balance and fact-based reviewing also calms much of the heated rhetoric that seems to surround reviews, especially in certain industries, and seems to be what separates those who can express opinions about a product in a respectable environment and those who become immediate flame bait.
If you don't want your site to fall into that trap and wish to post reviews, this is probably the best way to go.