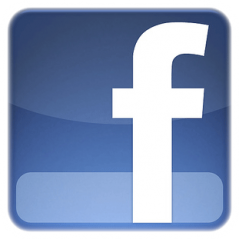 Apparently bloggers implementing Facebook comments upon their blog may be hurting their site's SEO (at least as far as Google is concerned).
Facebook Comments are served in an iframe.

This means that the comments are not going to be attributed to that page or site nor seen by search engines. In short, Facebook Comments reside in the walled garden. All your comments are belong to Facebook.

This differs from implementations like Disqus or IntenseDebate where the comments are 'on the page' or 'in-line'. (Blind Five Year Old)

Note: Emphasis theirs.

Since search engines like Google use comments as a way to determine how important an article is, bloggers could potentially be losing out on future SEO traffic which can help determine an article's long term value.
Although Facebook comments does provide superior analytics when it comes to understanding one's community (not to mention one of the best anti-spam defenses available), the trade off may not be worth it in the long run.
In light of this information, would you consider implementing Facebook comments upon your blog? Or would you consider using alternative services like Disqus, Echo or IntenseDebate (from Automattic) instead?
Hat Tip: The Inquisitr
Author:
Darnell Clayton
Darnell Clayton is a geek who discovered blogging long before he heard of the word "blog" (he called them "web journals" then). When he is not tweeting, Facebooking, or blogging about space and his beloved iPhone, he enjoys running, reading and describing himself in third person.