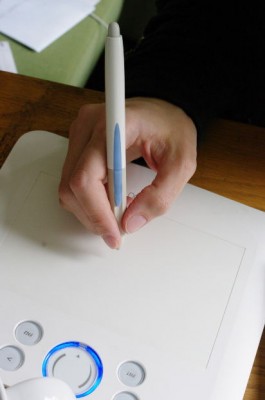 The time has come and it can't be put off any longer. You need to update your site's look (and hopefully you have more than five hours to do it in).
Whether your existing theme isn't compatible with newer versions of your content management system (CMS), your layout isn't isn't capable of keeping up with what you want to do next with your site or your existing look has grown too dated, the decision to redesign a site is never easy.
Not only is it a great deal of work to create a new theme, but your readers, even if they don't realize it, have likely become familiar and comfortable with it. As Facebook has shown us repeatedly, even small changes can lead to user revolts if you take your visitors out of their comfort zone.
So you do you prevent a site redesign from taking on a life of its own and becoming either a technical or a user nightmare? Obviously, planning is key but how you plan and what you plan is the difference between a relatively painless transition to a disaster that sets your site back months or years.
With that in mind, here are five of the biggest keys to focus on when you're looking to redesign your site.
1. What (Really) Needs Changing?
Once you've decided to redesign your website, the first question you should ask yourself is "What do I really need to change?"f
Odds are, if you step back from your site, even if the layout looks pretty rough, you'll likely find that the list of things that truly need changing is actually fairly short. Maybe you need an updated logo, a new navigation setup, a wider layout or easier-to-read text.
With an honest evaluation of your needs, you may realize that you don't need a whole new theme and, instead, can focus on iterating your current design. But even if that isn't the case, you may realize that are certain things you want to change immediately and others that you want to push down the road.
The more your layout changes are iterative rather than revolutionary, the less likely they are both to create technical problems for your site and the less likely they are to upset or disorient your readers. By isolating your most urgent needs rather than simply throwing everything away and starting anew, this becomes easy.
2. Technology/Testing Considerations
Once you know the goals you want your redesign to meet, what technology will get you there?
Ideally, you could simply get there with what you already have, using your existing CMS and your existing theme with tweaks.
If you need new technology it's best to limit what you change out as much as possible. If you can get by with just some new code, do it. If you need a new extension or two, then do that. Basically try to avoid completely changing out your theme or CMS if you can avoid it.
The more new technology you introduce into your site, the more headache you create for yourself and the more you're likely going to throw at your readers at once.
However, whatever new technology you do decide you need, it's important to test it thoroughly as possibly, ideally on a test site that you can play with, let others look at and generally put through the paces. Launch day is no time to be learning how to use a new theme or CMS or opening yourself up to unexpected problems.
3. Layout Decisions
Imagine for a second that your site is a car and your readers are driving it. Picture how it would feel if you jumped into your car one morning to learn that the ignition had randomly been moved to the other side of the steering wheel or, even worse, someone had flipped the gas pedal and the break.
Layout of your site is crucial and it's key to your readers. If your readers are used to a right-hand navigation column and you suddenly move it to the left, that will disorient them greatly even if nothing else changes. On the other hand, you can likely widen your site, increase the font size and even ad advertising blocks if you don't move around portions of the site users interact with.
This isn't to say that you should never make layout and functionality changes, but they have to be made with the understanding that they will cause problems for your readers and the benefits have to outweigh the problems.
4. Color Palette
It's easy to underestimate the importance of color when designing a site but, in reality, color is the first thing about a site that people notice. TechCrunch is green, Mashable is blue and TMZ is red. Color is a critical part of how we recognize and identify a site.
If you change the color of your site, it will be immediately noticeable and disorienting, even if nothing else changes and, to make matters worse, a color shift rarely improves a site unless the existing color scheme was truly hideous.
As with layout changes, make color changes carefully and make sure they are 100% necessary. Even a small shift in color can stand out quickly and draw unwanted attention to the changes you made.
5. Involve Your Readers
If you want your redesign to be a success, you're going to have to test it and part of that testing should be getting feedback from your regular readers.
Talk to them about what they would like to see, show them screenshots of your work and, if you can, let them access a test version of your site. Get their feedback and take it seriously, trying to incorporate good suggestions if you can.
If readers feel involved in the design process and aren't surprised by the change, then they are less likely to be upset about it and more likely to appreciate the effort that went into it.
Bottom Line
After all of that, even if do a perfect design change with no realistic drawbacks and nothing but improvements to offer readers: Some are going to hate it.
All change, even change for the good, comes with heartburn and backlash. There's no way around it. On one site overhaul I did years ago, three people sent me angry emails saying they wouldn't come back because I had started including images with posts. There's no accounting for taste and you will never make everyone happy.
So while you should work to minimize said backlash, you should always expect it and ensure that the changes you make are worth the price you'll pay.
Most of the time it is, but if you create and launch your design poorly, you may end up regretting it quickly.