Bloggers are not web designers, but that is no reason for bloggers to pay attention to how their site looks, feels, and works. After all, while we know that what you dish out on a regular basis (your content) is the main thing, we also know that an ugly blog with an awful user experience will not last long.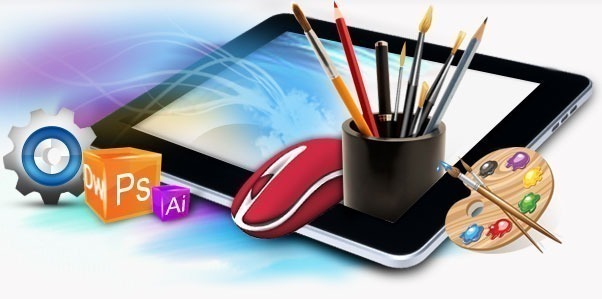 If you've got the money – or connections – you can always have a custom & eCommerce web designing firm do the job. That should get rid of any design issues. But what if you have neither of the two?
Don't despair. As long as you have a bit of a taste for beauty and some common sense, you ought to get by with these simple web design tips for bloggers.
Go simple.
A lot of things has been said about simple design, but this quote from the late Steve Jobs is one of the best.
"That's been one of my mantras — focus and simplicity. Simple can be harder than complex: You have to work hard to get your thinking clean to make it simple. But it's worth it in the end because once you get there, you can move mountains."
It might not be easy for you to get rid of all that clutter – one more image here, another ad block there, some more links here – but if you strip your blog down to the bare essentials, you just might surprise yourself at how nice things look. More than that, with a simple blog design, you get to give your readers the gift of not being overwhelmed and confused as they navigate your site.
Work that logo!
You want your blog to have a name? Make sure you have a name – and an image to go with it. Not all blogs have logos, but it is one way to establish your brand. At the end of the day, having someone design your logo so that it looks more than decent will be worth it. If you have some mad drawing skills, maybe you can even draw it yourself.
Choose a responsive theme.
No one can ignore mobile these days. More people are going online using their phones and/or tablets, and if you want to capture and retain that ever growing audience, you need to make sure your blog looks good on mobile devices. How do you do this without spending money on a web developer/designer? Get themes that are responsive (they automatically adjust to the screen size), or take a look at tools such as GinWiz.
Test, test, and test again.
At the end of the day, you can do whatever you want to do with your blog design, but you still have to do some testing. That is the only way you can truly see how things work – if they work – and if your changes are for the better.
P.S. If all else fails, save some money and hire a web designer!
Matt Donovan works for a web design New York firm, and he shares his insights and knowledge online by contributing to other sites.
Image via Web Guru