There definitely isn't a shortage of new bloggers entering the blogosphere to make a name for themselves. Bright-eyed and bushy-tailed, they are ready for success, making money with their blogs and entering the blogging fast lane. However, its not a fast lane for the majority of new comers since, now in 2014, it requires precise execution through knowledge of the best tactics and practices. The exact knowledge and science of which is not readily available. So many new bloggers unfortunately fail without the required guidance and support to get the job done.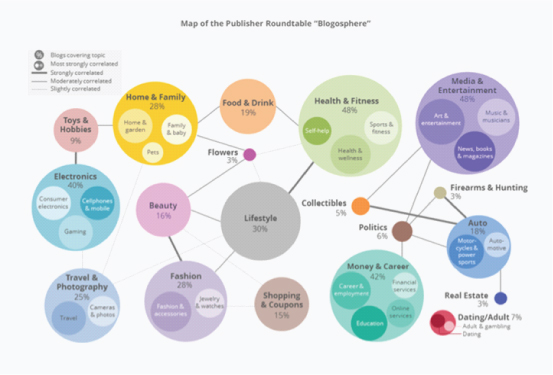 The best solution I see for new bloggers is to immediately join a community and start networking with others who have more experience in their niche. Whether on other blogs or forums. This gives access directly to people who have "been there, done that" and as a new blogger, will quickly discover what works and filter out the rest.
Engage the Forums
Join and explore forums related to the topics you choose to blog about and start learning and researching. The great thing about forums is that everything that is discussed, every problem that is solved is available for you to view and learn from. Along with the opportunity to ask direct questions and get direct answers that help. Forums such as Digital Point and Website Babble will definitely give you a great starting point as a new blogger as you'll never be alone. VigLink recently launched their Publisher Roundtable forum and what I really like about their approach is that they pay special attention to providing useful reports and insights into driving traffic to your website. Through interviews, surveys and discussions with real everyday bloggers and publishers, they give precise reporting and feedback on various topics important to growing your blog.
Upon joining the platform, VigLink will ask you to share some insight on where your traffic is coming from, what strategies you're investing in, and what channels seem to be performing best. This is standard and the data is used to edify the community. According to their recent report, over 250 publishers participated in the Publisher Roundtable, accounting for more than 30 million unique monthly visitors, meaning that their findings were a fairly accurate representation of the current state of online publishing. After taking a look at the results, their report suggests that there are mainly a few methods to focus on to really improve your site.
I'll use Viglink's poll results as a benchmark for what you need to focus on.
Focus on New Visitors
The first, and admittedly most surprising result of VigLink's poll is that new visitors fair outweigh returning visitors when it comes to traffic. In fact, 60% of a blog's traffic is comprised of new users rather than returning readers. So what does that mean for bloggers? It means that in order to grow your audience, you need to focus on creative ways to reach new audiences and expand your network. Of course, you could do this through paid advertisement, but the most effective way to connect with new readers is through guest blogging and doing interviews. If you want to get your site or content in front of a different audience than your own, reach out to other bloggers in your niche and try to trade posts and share each other's sites and content.
Ensure that your blog is ready to convert those visitors, whether it's through selling products and services or signing up for a newsletter. Your blog needs to be ready.
Continue Investing Time in SEO
The importance of SEO is no secret, but what you might not know is just how effective it is when in terms of driving traffic to your site. VigLink's findings show that search is more effective than direct entry and referrals, accounting for up to 40% of all traffic to blogs. The report also shows that SEO is an integral part of building an audience, with 76% of publishers with high volumes of new traffic saying that it's coming from search engines. Moral of the story: if you want people to find your site and read your content, you need to be visible in Google. Thus, investing in SEO is key to your success as a blogger.
New bloggers, especially now, need to have a clear goal in mind here. Do not randomly choose a niche but do very specific keyword and niche research to identify competition and discover related long-tail keywords to exploit. SEO is a very specific art.
Facebook is Driving Tons of Traffic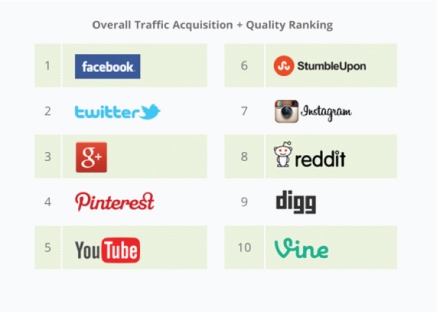 Again, this doesn't come as much of a surprise, but the proof is in the numbers. Not shockingly, 99% of publishers claimed to receive traffic from Facebook, however, the more interesting statistic reveals that only 41% of publishers are happy with the traffic that's coming from Facebook. The key takeaway here is that, although social media is an important part of retaining your audience (81% of publishers with a high percentage of repeat visitors receive traffic via social media), Facebook may not be the best advertising tool if you're looking for high quality visitors. Of course, Facebook is a great vehicle for connecting and engaging with your followers, but really your best bet is to use it to share content organically rather than as a paid advertising tool.
Networking on forums is a powerful way for new bloggers to gain feedback and guidance on the direction to take in publishing. VigLink's findings are certainly interesting and a great indication as to what's really works when driving traffic in the blogosphere. Be in the know, don't approach blogging in a random fashion but with precise execution and piercing focus.
Robyn-Dale Samuda is a Web Developer & is owner of Yuraki, a Website Development, IT Consultation & Online Marketing Firm in Jamaica. He has a passion for the web and helping clients achieve more online.