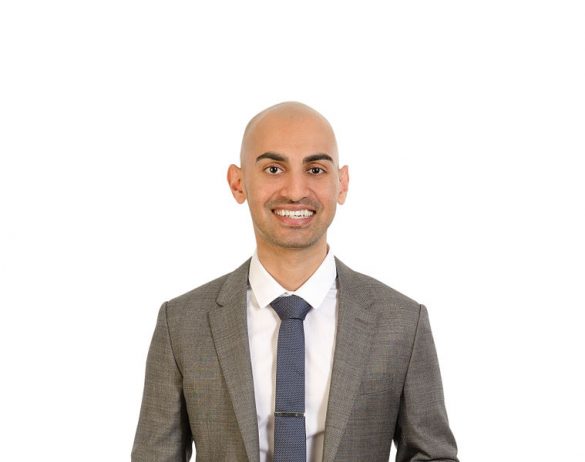 Whether you're a prolific blogger or aspiring online marketer, you've probably heard of Neil Patel. Starting out as a frustrated online entrepreneur, he developed a brand that is built on honesty and the desire to over-deliver. Today, he is an accomplished blogger, entrepreneur, and marketer.
After working for big brands such as eBay, General Motors, Viacom, and Google, there's no reason to doubt his experience in the field of marketing. He knows all the steps you need to take, the resources you need to have, and the pitfalls you need to avoid in building your online brand successfully.
To learn from Neil Patel's wisdom, you can go ahead and visit his blog. If there's one thing he is famous for, then it's the amount of actionable information he can provide with his in-depth blog posts. Alternatively, you can get nuggets of advice through some of his most helpful quotes:
1. "Don't optimize for conversions – optimize for revenue."
Source: What Spending $252,000 on Conversion Rate Optimization Taught Me (link)
Simply put, marketing and optimization efforts are useless if they don't eventually lead to profits. For example, you may have a plan that can surely convert more visitors into subscribers. But until you figure out how to convert them into paying customers, then you need to dig a little deeper.
2. "Some content will go viral, generating tons of hot traffic to your blog, while other content will be lost in the archives. If you want more of the first kind, you've got to put your readers first."
Source: Creating Content That Converts: The Step-by-Step Guide (link)
Content is the lifeblood of any online marketing strategy. Regardless if you're trying to build links, sending out newsletters, or publishing a new blog post, content without value is just trash. If you want to generate traffic with your content, it must be packed with useful and relevant information that can help users solve their problems.
3. "Growth is the sun that a growth hacker revolves around."
Source: The Definitive Guide to Growth Hacking (link)
In one of his most visually-appealing blog series ever, Neil Patel talks about the importance of an achiever's mentality in online success. You should always seek improvements and never be complacent with mediocrity. Remember that success is an endless pursuit that requires constant effort, even when you thought you reached the very top. Whenever you feel satisfied with your accomplishments, stop and start looking for new opportunities to grow. That's what being a "growth hacker" is all about.
4. "You have to separate yourself from the competition. You have to be more appealing to your target audience, and you can achieve it by creating a recognizable, personal brand."
Source: The Complete Guide to Building Your Personal Brand (link)
In a world full of choices, how can you make your brand appear to be the best one? According to Neil Patel, it's about developing a personal brand that your audience can be familiar and confident with. But to establish your brand, you must first get to know yourself better. Identify your vision and determine your impact to the target audience. You'll know your personal branding is successful once people start to recognize you from anything – be it a logo, your portrait, or color scheme.
5. "The key with blogging is to lay it all out there because sooner or later, people are going to know what you know – so might as well be the first one to share the information and get credit for it."
Source: Blogger Profile: How Neil Patel Makes Millions with Quick Sprout (link)
One of Neil Patel's core philosophies is to over-deliver; and he stays true to this by providing comprehensive, well-structured blog posts every single time. Don't worry about spilling too much information to the point that they'll no longer need your services in the end. To Neil, it's all about winning the audience's trust and building your authority.
6. "Do something you are passionate about because it won't feel like work. This way, you will work harder and longer."
Source: Interview with Neil Patel – Blogadda (link)
When asked about the best tips he can give to aspiring entrepreneurs, Neil Patel made it short and simple – don't be afraid to take the risk and do something you are passionate about. Keep in mind that nothing in business is supposed to be easy. But if you focus on one of your passions or fields of interests, then you will be more motivated to learn, improve, and succeed over the years.