Whether you're selling an eBook, promoting your services, or growing your mailing list, you need to have an effective landing page that will encourage your audience to take action. These are pages that highlight the benefits of a service, provide calls-to-action (CTAs), and guide the audience to the next step with an opt-in form. In other words, they are in charge of conversions – the key to growing and profiting from your WordPress blog.
Although you can now use awesome landing page builders for your WordPress blog, you still need to observe the best practices that will help you optimize your copy and maximize conversions. Here are five things you need to consider.
Refine Your Web Copy
Your audience is not after flashy design – they're after the benefits of what you're offering. This is why the web copy is the most important element in a landing page. In addition to highlighting the benefits, it should also magnify the audience's problems and appeal to their emotional side.
As a blogger, it is your job to make a convincing and compelling case. Remember that you should have a conversational tone to be more relatable to your audience. Talk as if you're a friend – someone who understands their journey and knows what to do. And if all goes well, it's now up to the CTA.
Make Your CTA BIG and VISIBLE
A CTA must be action-oriented. It serves as the final instruction that will take the audience to the next step. However, some bloggers make the mistake of drowning the CTA in dense content. This will have a confusing effect on your readers and a detrimental impact on your conversions.
According to the behavior of modern internet users, some of the best places to put your CTA is above the fold, below the fold, and at the very bottom of the page. You may be thinking; why should I put the CTA at the bottom? It actually works if you know how to implement the AIDA principle – Attention, Interest, Desire, and Action. This means the entire landing page must form one meaningful story that can captivate the reader from top to bottom.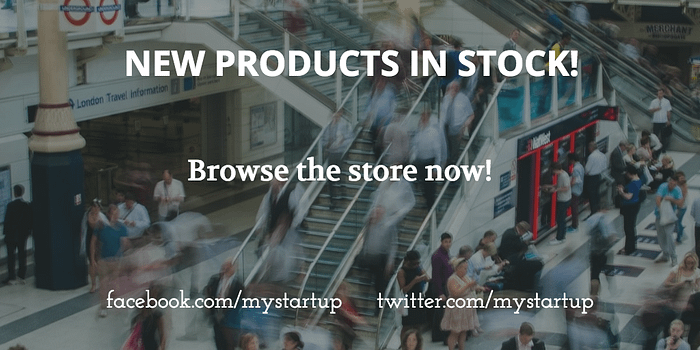 When it comes to placing the CTA below the fold, make sure you use directional cues that are already visible above the fold. This means arrows or any visual element that tells readers to look below for more. Finally, the font and color of your CTA must be readable and pleasant to the eye. Feel free to play around with colors and test different versions of your CTA.
Show Trust Signals
Convincing your audience is the trickiest part of developing landing pages. Before your audience chooses to convert, they must first trust your brand's credibility enough to disclose their contact details or invest their hard-earned cash. This is why you need to incorporate trust signals in addition to relatable and compelling copy.
To do this, you need to get product reviews, social proof (shares, likes, etc.), ratings, and testimonials that can build your credibility. The key here is to obtain these signals from legitimate sources while avoiding being sales-y. For this, you need to offer the identity of reviewers (preferably influencers/established bloggers in your niche), integrate your social media pages, and provide your business contact details. 
Use Video
One thing that makes conversions difficult is the short attention span of the online audience. In fact, it only takes a few seconds before they lose interest in something and browse for other options. This is why you should utilize visual content that can hold their attention such as infographics, images, and video to increase conversions.
The main advantage of using videos is that you can utilize images, sounds, and text for the faster communication of your message. However, it's important to keep it brief and make a strong point within the first few seconds of the video. You can start by raising a question or identifying a problem that your readers are having.
Also remember to keep the video short and focus more on the quality. Since it's impossible to nail the perfect video on your first try, make sure you track its performance with a particular type of audience. This is the only way you can optimize and create better videos in the future.
Test New Ideas Using A/B Testing
Speaking of optimization, bear in mind that these things take time. It may take weeks or months before you can obtain useful insights that can point you in the right direction. This is why you seriously need to utilize split testing your landing pages as well as all your marketing content.
Today, there are several A/B testing services you can choose from. Also look for built-in split testing tools in landing page builders. To make better decisions with optimizations, you may use a heat map tool to skip the number crunching and directly observe how your users are interacting with your page.
Conclusion
Landing pages are crucial elements of a growing and profitable website. In fact, businesses report a 55% increase in leads by increasing the number of their landing pages. This means you could be missing out on a huge stream of income by not adopting landing pages in your blog.