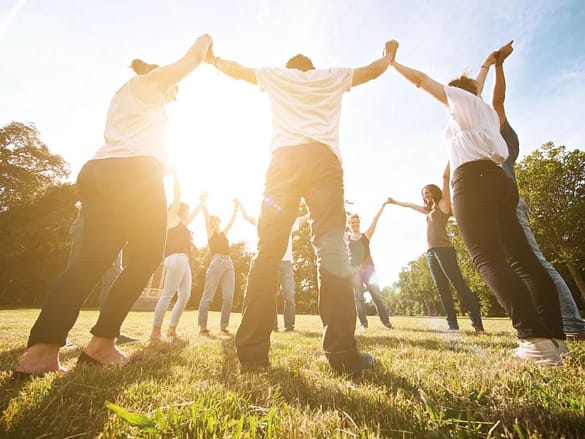 The success of an ecommerce site does not end with converting visitors into customers. In fact, making a sale is just the beginning.
You want to keep first-time customers in the buying cycle so they will keep purchasing from your website. Doing this will not only make them long-term clients, but also brand advocates. Their unwavering belief in your products and services can influence others into becoming your customers, thus helping you make more money in the long run.
These can be achieved by running a relationship-building campaign on social media.
This online channel has become a source of revenue. A study by J.D. Power & Associates reveals that 87 percent of customers were "positively impacted" by their online interaction with the brand. This goes to show how your social media activity can dictate the chances of leads and potential customers to purchase from your site.
If you have yet to tap the power of social media to leverage relationships with your target market into more sales, here are a few things to get you started.
Supercharge Your Profiles
The images you upload on your Twitter, Google+, and Facebook pages are just as important as the information you fill out on your About page.
Without your profile pictures, cover photos, and feed images on your social media page, you miss out the chance to gain the undivided attention of visitors.
More importantly, potential clients won't want to engage with a brand that has an incomplete social media page.
To show the best image on these features in your profiles, you need to observe the correct dimensions required for each feature. Here's the link to a guide about the image sizes for each social media site.
Plan Your Posts
Filling your page with posts relevant to your target audience can boost engagement with them.
They don't all have to be about your business — you can share links to pages from other sites as long as it interests them. Eighty percent of your social media posts should attempt to strike a conversation with your audience while 20 percent can be about promoting your products and services.
Mix the content types you will be publishing on your page. Aside from links, publish text, images, polls, and video posts and track which type receives the most impressions likes, and comments. Double your publishing efforts on content types that drive the most engagement.
To help you come up with engaging posts, use Digital Current to research your audience and craft authoritative messages on your website that can provoke conversation with them. The company also supplies businesses with the best practices on how to maximize their engagement and control reputation issues.
Funnel the posts down your social media management tool so you can schedule your posts in advance and measure the performance of each.
Run a Contest
Launch a sweepstakes or contest campaign using any of the tools here. Use this platform to increase brand profile and gain more followers to converse and engage with.
Follow the tips here to learn how to run a successful contest on social media.
Remember to launch a contest that provides real value to your audience. Don't run sweepstakes only to not follow through with participants. This betrays the very fabric of using a contest campaign as an engagement tool.
Embrace Negative Feedback
Expect customers who are unhappy with the product and service they purchased from you. It can also be a social media follower who was offended by a post you published.
The worst thing that you can do is ignore their messages, which is what 71 percent of businesses are doing from their Twitter profiles. This speaks poorly of your ability to engage with your audience and only invites more criticism from them.
Therefore, you need to take control of the narrative by turning negative reviews into a more positive experience for users.
Take their criticism as an opportunity to turn doubters into followers. This can be achieved by responding to their messages in a quick and polite manner. Apologize to unhappy customers and provide an acceptable explanation to explain the incident. If necessary, give them a rebate or a discount on their next purchase to keep them as your loyal customers.
Their negative messages may also contain truth in them so also take everything in stride. You can use the feedback to improve your services to not only receive positive feedback in the future, but also more sales.
More about relationship building: