The chance to run a blog contest is a beautiful thing. Giveaways are naturally fun, giving contestants a sense of hope and invaluable pride to those who win.
Meanwhile, contests allow you to improve the business while bringing you closer to everyone involved. This gradually leads to increased blog traffic, engagement, and/or profit while having a lot of fun in the process. What's not to like?
Today I'd like to talk about running a successful contest on your blog.
What's the Goal?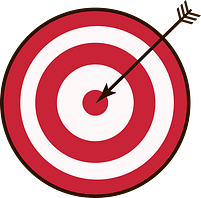 Bloggers usually run contests for marketing purposes, whether it's blatant or subtle. Others run it primarily for fun as a way to give back to the community. Your main purpose could be for:
Increasing engagement
Generating more traffic
Getting more email leads
Gathering knowledge and insights
(and more)
Whatever goal you choose, use this opportunity to improve upon those "weak areas" of your blog.
Choose Contest Type
Some contests are extremely easy to jump into (thus increasing engagement) while others require more user input. The latter choice is typically great for acquiring more "serious" or quality participants, as they clearly don't mind jumping through a few hoops.
Here are some ideas that come to mind:
Photo caption contest
A quick poll or survey
Participants enter by leaving a blog comment
Story submission (difficult, but it weeds out those unwilling to do what's necessary)
Set Contest Rules
How long will you run it for? How often? How many participants do you accept? What would cause a disqualification?
Your contest could also be limited to subscribers only, which would theoretically help you gain tons of new leads.
The easier it is to enter, the better (though this isn't always possible, depending on your overall goals). You want to strike a good balance in order to meet your goals without alienating potential participants.
Prize Matters
The first thing people want to know is, What do I win?! which makes the prize selection extremely important, as it could make or break your efforts.
Since you most likely have a niche audience (those interested in WordPress or marketing, for example) you should refrain from giving them something generic (most of the time, at least).
In other words, don't give your marketers a generic gift card just because it's the holiday season. You need something that would give you valuable insight.
Provide people with a premium blog theme, or free access to your paid product or service. This would at least tell you what their major interests are, which allows you to understand your audience (and new visitors) a bit more.
Despite what I said above, though, the occasional generic prize can earn you some brownie points, leading some people to spread the word about your blog. Use your best judgment.
Select Contest Tool
You may run a blog contest in a simple manner or rely on specialized plugins to handle certain things.
If you only require contestants to post a blog comment, for example, you may simply select a winner at random at the end of your contest without a fancy app.
However, if you need to track more personal details or make the design look more professional, you're going to need one of many free/paid tools available.
A few notable examples include this plugin by Contest Cat, Contests by Rewards Fuel, or this one from Wishpond. These provide useful options such as requiring a social media follow, entering an email address, subscribing to your YouTube channel, and much more.
Promote
Your first contest may be a bit slow, and that's understandable. Help gain some traction by performing some of the following:
Promote it to your newsletter subscribers
Place a banner on your website (on the homepage and within blog posts)
Post it on social media multiple times
Perhaps more importantly, interact with those who participated and ask them to help spread the word. You may even give out a freebie just for participating.
Track Your Results
Whether you use Google Analytics to track various website metrics or depend solely on a contest plugin, it's important to track what kind of results you experienced.
This is especially useful if you intend to run a blog contest regularly. Did you get more or less contestants after the first time? Why? Analyzing these stats can help you tweak and improve everything about your giveaway.
Your Turn
Have you run a blog contest before? What did you learn from it? Please share your experiences in the comments section below!
Don't Miss: