Sometimes your blog images could use a little more life, either through simple coloring filters or with robust animations to remove the usual, static feel.
The following WordPress image plugins will help your photos and blog posts stand out a bit more, improving their visibility and retaining your readers' attention as a result.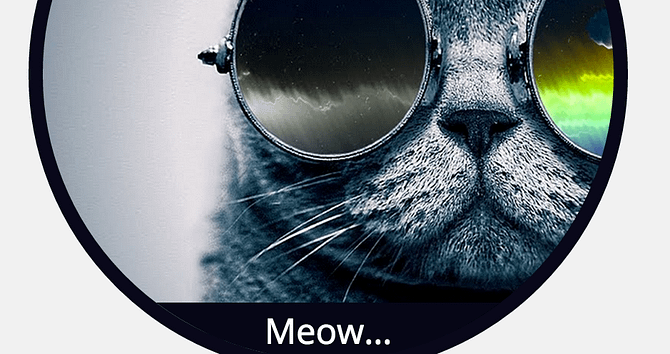 This plugin is perfect for images that are complimented with additional information. It also inserts all kinds of eye-popping animations as your mouse hovers over the images, thus bringing more life to your blog posts.
Here are some of the main features:
Create a wide range of animations for each picture.
Over 20 "entrance" effects such as text that enters your image from any direction.
Ability to preview each effect before publishing.
Keep a history of all created slideshows, ideal if you wish to revisit and use a certain style.
Visual Slide Box Builder is especially useful if you run an image gallery or frequently upload other attractive photos such as infographics.
As the name implies, this plugin adds borders of all shapes and sizes to your new or existing WordPress images. It makes them stand out by providing a relative 3D look as a result, potentially attracting more eyeballs to your content.
Notable features include:
Add borders to all images in posts by default.
Choose to add borders only to certain images, while leaving others intact.
Adjust border width.
Modify border colors, allowing you to add shadows and other effects.
Comes with 8 predefined styles including solid, dashed, dotted, ridge, and more.
WP Image Borders is a welcome addition if you wish to add more life to your existing images without going overboard.
WP Photo Album Plus enables you to display albums and slideshows, perfect for image-heavy websites showcasing items for sale, luxurious belongings and more.
The plugin also organizes photos by albums and sub-albums for better displaying and flexibility.
Main features:
Combine both photos and videos into your slideshows.
Create unlimited albums and sub-albums.
Complete control over image sizes.
Order each photo and album in the exact way you wish to display them.
Visitors can see all images in thumbnail view.
Each photo can optionally link to other parts of your site or external URLs.
Contains a widget to add a dynamic "Photo of the Day" to your blog.
Search availability on the front-end.
Built-in rating system.
WordPress image plugins like these can be used both for personal and commercial purposes, given its robust amount of interactive options.
This is a free cloud-based plugin that makes filtering and altering photos easy.
Some features include:
Choose from many high-quality filters such as grayscale, hue, contrast, opacity levels, blur, and much more.
Add a watermark to protect your images. Ideal if you're in the business of selling photos or wish to bring additional traffic by marking them with your website's name.
Disable right-clicking on images to prevent unauthorized downloading by visitors.
Provides a responsive design to make your images fit beautifully on multiple devices.
Powr Photo Filter is just the thing you need if you lack the necessary skills to handle some of the more expensive options out there.
Make your images pop up with the lightbox effect that so many professional websites use nowadays.
This essentially adds an overlay effect to your images, making them stand out from the rest of your site.
Main features:
Responsive design.
Lightbox features also work in comments.
Display download links next to each image.
Rearrange the positioning of your images' information.
Animate images and set their duration.
Change overlay opacity to improve how much they stand out.
And much more.
Conclusion:
There you have it; these WordPress image plugins and enhancers will change the way your blog posts look and the way people react to your pictures. I truly hope you find these useful – I know I do.