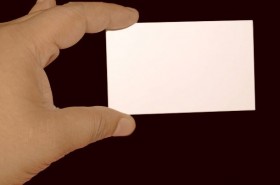 Very quickly, if I visit your blog, will it stand out and be memorable to me? Will it separate itself from any of the sixty blogs created in the last minute? What about any of the more than 86,000 that will be created today? What about the more than half a million created this week?
If your blog is going to succeed, it has to stand out and be something other than "Just another WordPress (or other blogging system) blog". Doing that, however, isn't very easy not because it's difficult to give your site a custom identity but because, with so many other sites out there, it can take a lot of work to give your site something that no one, or almost no one else, has.
However, if you don't do it, you risk your good work and your energy going to waste, getting lost in the endless and faceless crowd that is 99% of all blogs created. For your site to succeed, it must have a "face" and a unique presence, something you're not going to get without rolling up your sleeves and getting a little bit dirty with your theme, logo and your domain.
It might be intimidating if you've never done it before, but it isn't half as scary as having millions of twins out there, ready to take your blogging identity in a heartbeat by sheer accident alone.